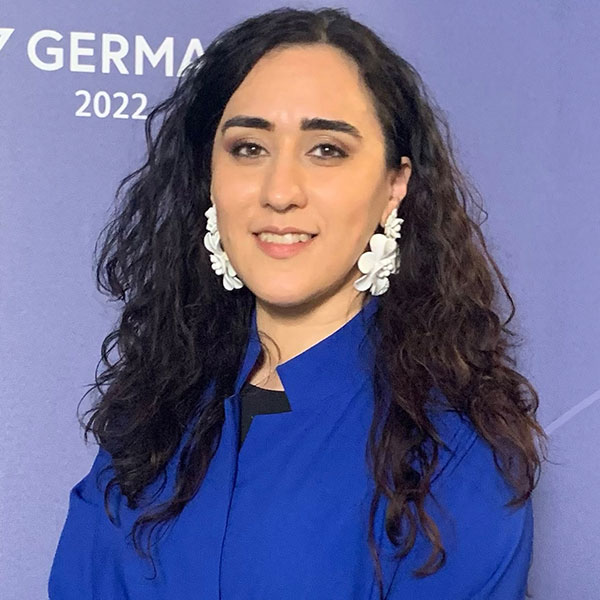 Gender expert G20/G7 & Founder ESG Boutique
Martina graduated in International Relations at LUISS University (Rome, Italy) and in Green Management & CSR at Bocconi University (Milan, Italy). After an internship at the European Commission and some research experiences in the field of sustainability, in 2012 she started her career as CSR/Sustainability Advisor in different consultancy companies. In 2022 she co-founded ESG Boutique, consultancy firm focused on sustainability and diversity. She currently works also as a Contract Professor at Lumsa and Temple University teaching on Sustainable Development Goals (SDGs); Social Justice and Business.
She is the Co-Founder and Honorary President of Young Women Network; she is part of the Italian Delegation of Women20 (G20), (under the Italian G20 Presidency, she will fill a position of W20 Sherpa and Spokesperson) and she is the Co-Chair Climate Justice of the Women7 (W7), the official engagement group of the G7 on gender equality.
In 2021, She has been appointed Member of the UN Women WEP Jury.
In 2019 Startup Italia nominated her as one of the 100 women changing Italy with her social commitment. In 2020, Francis Pope nominated her as one of the young change-makers contributing to create a more inclusive and sustainable economy. In 2021, she won the Eurasian Women Forum Award.
She did a Tedx Talk in 2019 and in 2021. She is a Fortune's Magazine Contributor, writing on sustainability and diversity.