The International Women in Travel & Tourism Forum 2021 Digital Edition
Brought to you by Women in Travel CIC
10- 14 MAY 2021
1 PM to 5 PM GMT
Virtual Social Programme 15 May 2021
"IWTTF plays an important role in supporting women in the travel & tourism industry to get the global attention to their needs for economic growth and professional development."
Dr Manal Kelig
CoFounder GWE companies & Executive Director MENA region ATTA
"Women in Travel CIC, which continues to encourage, uplift, and make space for women within the travel industry, is such an inspiration and for me, it is a huge honour to be part of this event."
Lola Akinmade Åkerström
Co-founder LocalPurse, Author and Visual Storyteller
"The only way to guarantee equal opportunities is to come together and share our experiences. IWTTF offers a unique digital space where we can learn and share best practices and ideas."
Dr Mariana Aldrigui
Tourism research University of Sao Paulo, Country director (Brazil) for Global Travel and Tourism Partnership (GTTP) and Chair for the Tourism Board at Trade and Tourism Federation (FECOMERCIO/SP)
"Women In Travel cic shares many of our values at Intrepid Travel, particularly our belief that we cannot have a sustainable travel industry without female empowerment. Alessandra and her team showed great innovation and determination to establish the first International Women in Travel and Tourism Forum last year. What was special about the conference was that it combined inspiring stories of success with practical, actionable advice on how we can all make a difference. It was wonderful to have a platform for women to speak openly about the no-holes-barred reality of what takes to be successful and share their insights with the younger generation. Following the most challenging of years, this year's digital event is more important than ever as we examine the impact of the pandemic of women in our industry and look ahead to the future."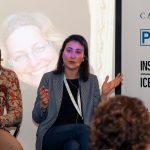 Zina Bencheikh
IWTTF 2021 Conference Chair and MD, EMEA, Intrepid Group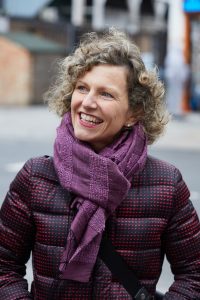 Welcome to 2021 International Women in Travel and Tourism Forum – the only international forum in which senior leaders and up-and-coming female talent from across the global industry come together to share, learn; challenge and progress their understanding of gender diversity and inclusion.
This is an innovative and collaborative forum, focussed on enhancing the full contribution of ALL women to the workplace, sharing good practice and learning from all stakeholders.
It is an inclusive and non-conventional platform designed to encourage connections, engagement and participation of ALL women and like-minded men.
It was launched in Iceland, in 2020, by Women in Travel cic – the leading UK social enterprise dedicated to using travel and tourism [in its broadest connotation] as a force for good to empower all women – with the support of some leading industry partners.
In 2021 you have the opportunity to join us virtually for the week or for a day to meet peers and colleagues from across the globe; to learn from experts and to share your expertise and experiences with likeminded colleagues from across the sector.
Sessions will be LIVE but also available ON DEMAND to registered attendees in the weeks following the event.
Attendees who request it will receive a digital certificate of attendance and all participants will enjoy a digital goodie-bag!
VIEW THE PROGRAMME
VIEW THE SPEAKERS
Interested in sponsorship opportunities?
There are still opportunities at all 3 levels, plus ad hoc, in-kind for digital goody-bags and more.