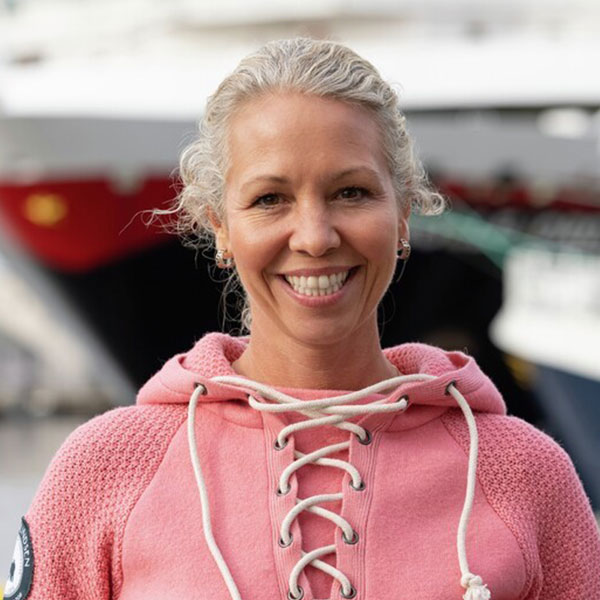 CEO, Hurtigruten Norway
Norwegian by birth, international studies and with broad international experience, extensive experience from across the whole value chain in the energy sector and since 2021 top leader within sustainable tourism and CEO of Hurtigruten Norway.
Strategic and visionary leader with constant strong leadership track record for large organizations- passion for people, safety, sustainability and strong results.
Studies at Sciences Po Paris, first job experience in management consulting with early leadership experience and international project management. Responsibilities in shipping and oil and gas sector. Development, leadership and implementation of international projects in Norway, France, Africa and China.
Quote
Bringing together people who wants change and to break boundaries for women and the work with DEI in our industry is something I both support and want to be a part of. Looking forward to a gathering that can contribute to take new steps in the direction of a more diverse and inclusive industry!