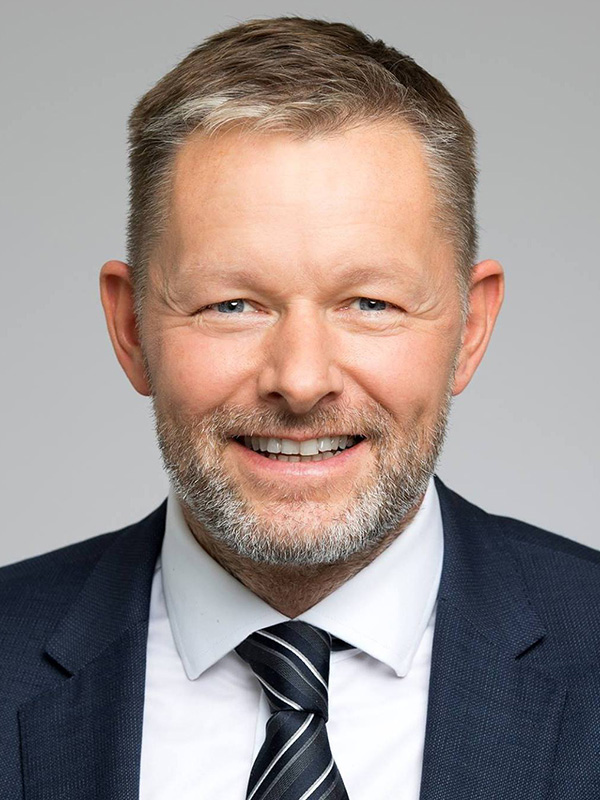 Member of Parliament in Iceland and former Minister for Social Affairs and Equality
Þorsteinn Viglundsson is a member of parliament in Iceland for the Liberal party in Iceland since October 2016. Mr. Viglundsson was minister for Social Affairs and Equality from January 2017 until November 2017. During his time as minister Iceland's Althingi approved his bill for the Equal Pay Standard, a first of its kind worldwide. The law requires all companies and public institutions with more than 25 employees to have their equal pay systems certified in accordance with the Standard. The aim of the new law is to eliminate the gender pay gap in Iceland by 2022.
Prior to running for Parliament, Mr. Viglundsson was Director General for SA-Business Iceland, a service organization and confederation for Icelandic business. SA projects include negotiations of collective agreements with unions on wages and working conditions, the advocation of an internationally competitive legal and regulatory environment, and the interpretation and communication of decisions by governmental authorities that directly affect the business environment.
Mr. Viglundsons's area of expertise includes gender equality, labor market relations, welfare policy and public and private pensions. He has held various executive positions as CEO or board member in the private sector prior to joining Business Iceland.
Mr. Viglundsson holds a degree in Political Science from the University of Iceland; AMP from IESE, University of Navarra as well as various courses on management and strategy at the University of Iceland and Kellogg's School of Management.