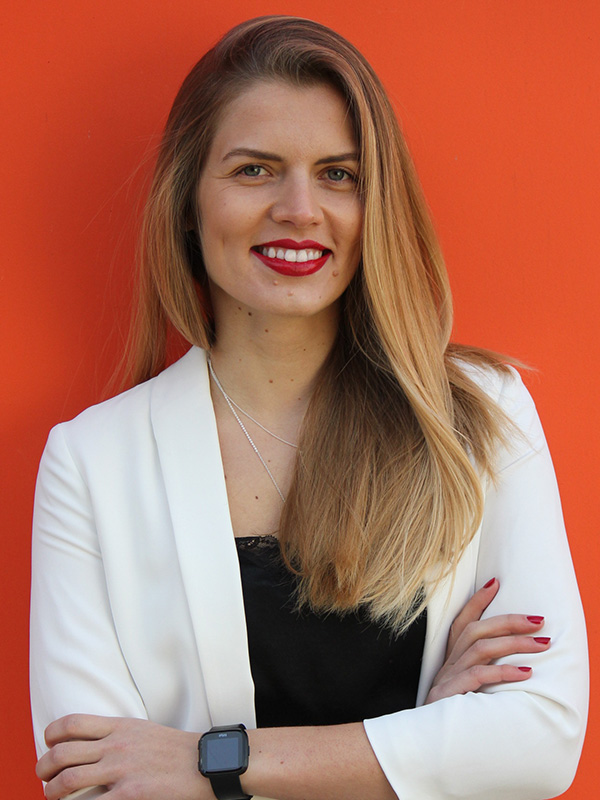 Robotics Software Developer, MRK Systeme GmbH
Maja Hadziselimovic holds a Master of Mechatronics from the University of Novi Sad. Currently, she is working at MRK Systeme GmbH as a robotics software developer, working on developing human robot applications for the automotive industry, and at German Bionic Systems on developing the first industrial exoskeleton in Augsburg, Germany. Maja actively shares her robotics & automation experience and motivates young people, especially girls, in B&H to take up robotics and IT. She is the national coordinator for European Robotics Week in B&H, responsible for organizing events and promoting institutions and companies from B&H which are trying to bring the STEM and robotics research to the public. Her master thesis was among six projects selected worldwide for the KUKA Innovation Award 2016. She is involved in several volunteering programs for children and charity organizations.
"I have agreed to support the Forum because I believe that learning from other successes and failures is crucial for our growth. I also believe that in a man dominated industry we need to be a support and inspiration to one another. I'm looking forward to meeting and speaking with many women from different industries, with different backgrounds, and hearing their stories. As a female engineer working in the automotive industry, I do not meet a lot of female colleagues, and events like these are an amazing opportunity to raise the importance of empowering girls to follow their dreams and fight prejudice.
Events like these are a great opportunity to broaden our horizons, spread our knowledge, discover new things, and fill ourselves with positive energy."