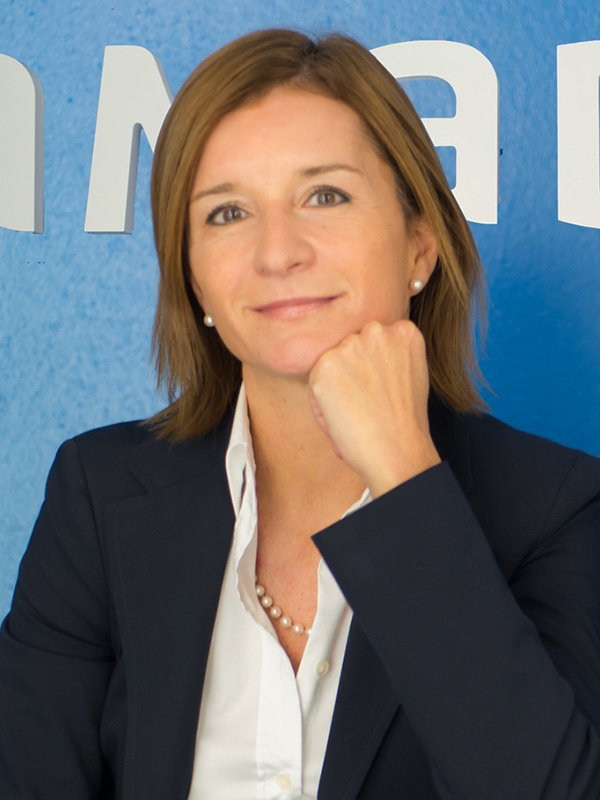 Senior Vice President Online Travel Companies WEMEA & Managing Director Italy
Francesca Benati starts her career in the advertising field in 1988, before moving to the FMCG segment in 1998 where she spends more than 10 years working for multinationals such as Coca-Cola, Kellogg's and The Lego Group. Her responsibilities include international management roles in Marketing and Communication as well as increasing roles of senior leadership in other business areas.
From November 2013 Francesca is in Amadeus, as Chief Executive Officer and General Manager for Italy. In April 2018 she was promoted to Senior Vice President Online Travel Channel Western Europe, Middle East and Africa, maintaining the role of Managing Director Italy.
Francesca has extensive experience in the online travel industry. Before Amadeus:
In the three-year period 2011 – 2013 in lastminute.com as Managing Director for Italy and Spain.
In 2010 at Blu Vacanze and Cisalpina Group, one of the most important Italian networks of leisure and business travel agencies she is Director of the Digital and e-Commerce division for the group.
In the three-year period 2007 – 2009, in Expedia, as Marketing Director for Italy and Country Coordinator for the Italian office.
Since 2009, Francesca is on the Board of Netcomm as a director with responsibility for the Travel sector.